Old
Thursday, 26 March 2020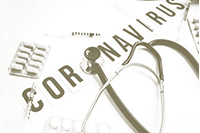 The Caisses Sociales de Monaco are open and able to answer telephone calls and e-mail messages.
During the lockdown, our affiliates must remain in confinement and avoid going outside to the extent possible.
Consequently, they are invited to contact our offices at the Caisses Sociales by e-mail or telephone.
Similarly, the documents necessary for proper processing of benefits, work stoppage and medical treatment forms may be attached to e-mail messages sent to each of the departments concerned, considering the delays in postal delivery.
It is necessary to specify, systematically the surname, given name and registration number of the insured party and/or beneficiary.
To facilitate exchanges, it is strongly recommended that insured parties complete their Internet subscription by listing a valid e-mail address mail in their profile and selecting electronic correspondence.
Concerning the payment of benefits
The payment of different benefits will be conducted in the usual conditions and according to the same schedule. Consequently, there is no reason to contact our offices to this specific question.
Concerning the campaign for certificates of life for retirees residing in France
The deadline for transmitting the 'certificate of life' is postposed during the period of confinement.
Retirement pensions will continue to be paid as before.
Concerning the sworn statement reporting work stoppage for retirees under age 65
The deadline for transmitting this sworn statement is also postponed, although it can be communicated by e-mail.
Retirement pensions will continue to be paid as before.
The addresses for contacting our different offices are listed here.