Home › Self-employed worker › Coronavirus - Compensation for work stoppage - certificate drawn up by a Public Health physician (DASA or ARS)
Coronavirus - Compensation for work stoppage - certificate drawn up by a Public Health physician (DASA or ARS)
Wednesday, 25 March 2020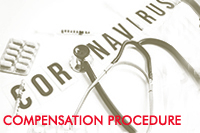 Compensation for work stoppage following issuance of a certificate drawn up by a Public Health physician (DASA or ARS)
NB: Travellers returning from a high-risk zone are no longer required to contact a Public Health physician. Since 20 March 2020, the Office of Health (DASA) no longer delivers work stoppage certificates.
For self-employed persons having received a certificate delivered by DASA before 20 March, the procedure is as follows:
You received proof of specific absence from C.A.M.T.I.
Please fill it in and return it by e-mail to: prest-medicales@caisses-sociales.mc
Subject to the suspension of your activity, leading to the total closure of your business, you will be compensated on a flat-rate basis, of €61.50 per day, without any income condition.
These services will be paid by the C.A.M.T.I. social fund at the end of the period of absence, on presentation of the duly completed specific certificate of absence.
Attention:
A notice of temporary eviction from the workplace, with no pathological motivation, drawn up by a personal physician is not receivable.
The only document accepted will be the communication from the Department of Sanitary Action.