Home › Unemployed › Coronavirus - Compensation for work stoppage - certificate drawn up by a Public Health physician (DASA or ARS)
Coronavirus - Compensation for work stoppage - certificate drawn up by a Public Health physician (DASA or ARS)
Wednesday, 25 March 2020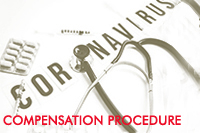 Compensation for work stoppage following issuance of a certificate drawn up by a Public Health physician (DASA or ARS)
NB: Travellers returning from a high-risk zone are no longer required to contact a Public Health physician. Since 20 March 2020, the Office of Health (DASA) no longer delivers work stoppage certificates.
For salaried employees having received a certificate delivered by DASA before 20 March, the procedure is as follows:
You received proof of specific absence from C.C.S.S.
Both the insured party and the employer must fill it in and return it by e-mail to: prest-medicales@caisses-sociales.mc
Your daily allowance will be paid by CCSS upon presentation of the certificate of absence at the end of work stoppage. It will be calculated on the basis of:
50% of your reference salary if your employer ensures maintenance of your salary;
90% of your reference salary if your employer does not ensure maintenance of your salary.
It should be noted that, in case of agreement with the employer for the maintenance of your activity in the context of teleworking at home, the certificate must mention only the period of actual work stoppage; teleworking does not give rise to compensation by C.C.S.S.
Attention:
A notice of temporary eviction from the workplace, with no pathological motivation, drawn up by a personal physician is not receivable.
The only document accepted will be the communication from the Department of Sanitary Action.