Check your rights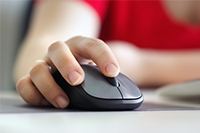 When both parents reside in the same household
To qualify as a beneficiary and access family services for self-employed workers who are registered with C.A.M.T.I., two criteria in particular are assessed:
the parents' place of work
and
the household's location.
*EEA : Member state of the European Economic Area or Switzerland
When the parents live separately and one of them has custody of the child
Access to services is only assessed with regard to the situation of the parent who has custody
When the parents live separately and the child lives alternately in each home
Entitlement to benefits is assessed according to the shares of the child's residence time at each parent's home.
Taking account of the various possible situations, we invite you to contact the Family Department.