How can I carry out my procedures involving the Caisses Sociales?
Friday, 15 May 2020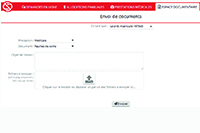 Taking account of the health measures in force, the Caisses Sociales have re-opened their public reception areas from 4 May.

It is, however, recommended that you use telephone, e-mail or online services, unless you absolutely have to come in person.
Reception and processing of your documents
Our new teleservice is now accessible in your Personal Space
It enables you to send and transfer all your documents securely:
medical treatment forms
supporting documents with a beneficiary's file or a retirement file
proof of civil status or change of address request
or any other supporting document necessary for proper processing of your requests for benefits.
To access this, just connect to your Personal Space and click on the "Espace documentaire" (Documents Area).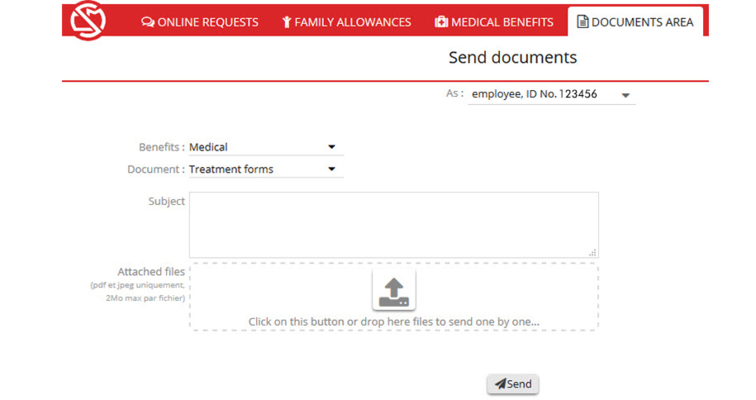 Click here to have more information about your Personal Space directly
Sending records of your medical refunds and family services
Considering the current problems with the postal service, we urge you more than ever to subscribe to our dematerialised mail service.
This will enable you to receive your statements of benefits directly by email.
For greater speed and efficiency, you can also request automatic transfer of your digital files with statements of medical benefits for your supplementary health insurance.
This will be sent at the same time as the statement sent to you and you will be informed of this.
This means you no longer need to send the original forms (or photocopies) to your mutual or supplementary health insurance.
The Caisses Sociales have re-opened all their public offices from 4 May, while observing the health measures related to the Covid-19 epidemic.
These provisions require, in particular:
the wearing of masks in public spaces
a limit on the number of people in the premises at any one time.
Reception at the various public offices is, therefore, organised as follows:
Procedures involving departments of:
Medical Control
Legal Services
Accidents
Retirement (for establishing a pension record only)
Social
Real Estate
Can only be carried out by appointment. How to arrange an appointment is explained on the "Contact Us" page.
Other procedures, involving the following departments, do not require an appointment:
Medical Services
Family Services
Finance
Registration of Employees
Recovery
Retirement (other than an appointment to deal with a pension request).
In these cases, visitors must go to the Hall of Caisses Sociales (including for the Retirement Service). Pre-registration with the receptionist may be implemented, if demand is too high. In this case, people will be requested to leave a mobile phone number so that the receptionist may contact them directly as soon as access to the office is again possible.
The payment of different benefits will be conducted in the usual conditions and according to the same schedule. Consequently, there is no reason to contact our offices to this specific question.
Concerning the campaign for certificates of life for retirees residing in France
The deadline for sending us your life certificate is extended following the confinement period.
Retirement pensions will continue to be paid as before.