ETF Information and subscription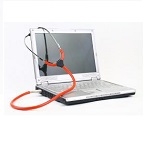 The Caisses Sociales de Monaco have implemented a range of online services allowing Health Professionals contracted to our Organisation to send patient treatment forms electronically
Accessing the ETF portal
Access is available to health professionals contracted to the C.C.S.S. and the C.A.M.T.I.
Log on using with a user name and a personal identification number.
The insured is identified by their ID number and the ETF code appearing on the registration card that your patient should give to you when you are producing the ETF.
How it works
These ETF are produced using a secure website in three steps:
search for the care recipient,
selection of procedures carried out,
setting of fees, validation and transmission.
There are many features available, giving you the opportunity to:
optimise the turnaround times for these ETF: management of preferred procedures and creation of standard procedure baskets;
search for CCAM procedure codes,
to assure you that the combinations of CCAM procedures are statutorily authorised and that the standard pricing corresponds to the colour category of the card that the patient holds, through integrated controls.
This application does not guarantee the eligibility for medical benefits. Consequently, sending an ETF does not guarantee reimbursement for the treatment to which it relates.
Key options for a secure connection (https) to our website
Your browser must be able to display pages encrypted using SSL/TLS technology.
Cookies must be allowed.
Javascript must be enabled (for CPS connection).
All our website's functionalities have been tested using the most common browsers.