Family benefits for children aged over 16
This annual campaign for continuing education only affects children aged over 16 at 30/06/2019 (born before 01/07/2003).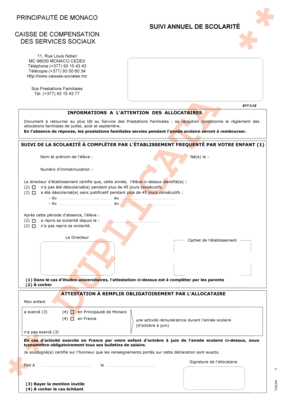 This document must be completed by the educational establishment (top part) or by the parents in the case of higher education; the bottom part of the document relates to any paid activity the child may undertake during the 2018/2019 school year and must be completed by the parents.
These items are used:
For validation of the 2018/2019 school year;
For payment of family benefits for July and September 2019.
If the form is not returned, the school attendance condition provided for by the regulation will not be valid and you will be asked to repay any family benefits paid from October 2018 to June 2019.