Collecting pharmacy flows on site with dispensing pharmacies in Monaco
Sunday, 14 June 2015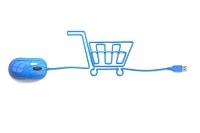 Collecting Pharmacy bills under the B2 standard with dispensing pharmacies in Monaco
After a successful trial period, the transmission of B2 flows is now up and running. The deployment and extended implementation are underway with several dispensing pharmacies in the Principality now using this new functionality.
The collection of electronic invoices is currently accompanied by a prescription collection by the Organisation directly from the Pharmacies concerned, pending the development of a data transfer module for these documents in the dispensing pharmacies' management software.
This electronic collection only affects the dispensing of medicinal and health products which require the patient to pay the pharmacy directly, products dispensed under third party payment arrangements continue to be managed as before.
The management software for the dispensing pharmacies is developed by:
During this extended implementation period in Monaco, the Caisses Sociales are contacting dispensing pharmacies directly once their billing software has been qualified by the software publishers.