The Dental ETF is in the deployment phase
Tuesday, 30 June 2015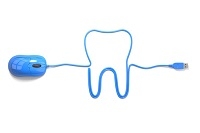 After a pilot experiment with a dentist and an orthodontist in the Principality, the Dental electronic treatment form (ETF) is in the deployment phase
After a few months of experimentation, The Dental ETF is in the deployment phase across dental practices in Monaco. The deployment will continue in a second time with the offices of neighboring municipalities.
This ETF has been specially developed to take account of all dental practice activities (treatment, prosthetics, orthodontics).
It has a specific interface and follows the same operating logic as the ETF for doctors.
For more information: ETF Information and subscription.