Online services for employer of household employees
Friday, 11 September 2015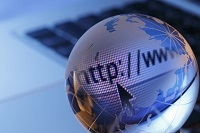 The Caisses Sociales de Monaco offers employers a range of online services to help simplify their procedures and facilitate relations with our organisations
Online services for subscribers
Enter salary statements online for the current month or earlier periods
View salary statements history
View and download contributions records
Entry and automatically calculate payslips online
Print payslips
For accounting firms:
Overview of customers who are Employers of household employees
View customer workforce (up-to-date list of employees)
Subscription procedure
For individuals:
Your initial login credentials are listed at the bottom of the paper salary statements. The first time you log on, you must enter the information on your profile and validate the general conditions of use for the online services.
For accounting firms:
If you have already subscribed to the "Online services for professional employer organisations", we have already created the range of services available to you.
If this is not the case, please contact the Contributions Collection Department which will provide you with your initial login credentials.
The first time you log on, you must complete the information for your profile.
Key options for a secure connection (https) to our website
Your browser must be able to display pages encrypted using SSL/TLS technology.
Cookies must be allowed.
JavaScript must be enabled.
All our website's functionalities have been tested using the most common browsers.