Act to live better with HIV, inform to preserve tomorrow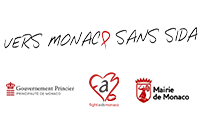 Saturday 1 December 2018, on this World Anti-AIDS Day, join this wave of solidarity by participating in the deployment of the 9 quilts. Made up of panels of hand-painted fabrics, they were created at Fight Aids Monaco as a tribute to those who have died of AIDS.

See you at 1 p.m. at the Oceanographic Museum on the 1st floor in the Whale Room.