Home › Employee › New pharmacy invoicing methods: the patient's share of the payment remains unchanged
New pharmacy invoicing methods: the patient's share of the payment remains unchanged
Thursday, 5 March 2015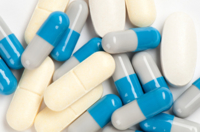 The introduction of dispensing fees does not affect the amount paid by the insured or the reimbursement rate which remains at 80% or 100% when the insured is exempt from patient contribution
Dispensing fees are designed to develop the pharmacist's advisory role when dispensing.
Two new fees have been created:
A package fee, which replaces the existing fixed fee.
A complex prescription fee.
The package dispensing fee is covered by health and supplementary insurances, in the same way as the medications to which it relates.
The complex prescription dispensing fee is fully covered by health insurance.
Package dispensing fees have been introduced in addition to the margin scale which has been restructured. From 1st January 2015, pharmacists receive €0.82 inclusive of taxes for each pack of reimbursable medication dispensed. In return, the sales margin that they receive for each pack sold (calculated as a percentage of the manufacturer's price) has been adjusted. This reform applies to the invoicing for all reimbursable medication.
The complex prescription fee is applied to prescriptions for at least 5 different reimbursable medications. It aims to develop the pharmacist's advisory and prevention roles regarding the use of health products. From 1st January 2015, this fee was €0.51 inclusive of taxes per dispense. It is added to the dispensing fee per pack. The pharmacist must ensure that the patient fully understands their prescription and suggest a dosage plan designed to help the patient take all their medication for the entire duration of the treatment.