World Anti-AIDS Day 2018: JE ME TESTE
Sunday, 2 December 2018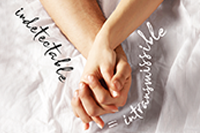 In 2018, people living with HIV can lead a healthy life: quickly getting a simple treatment allows them to lead a normal life and not transmit the virus to their partner.
Unfortunately, many people are only screened after they are ill and show symptoms.
Are you between 15 and 70 years old? It is recommended that you have a test to screen for HIV at least once in your life. This quick, easy and confidential test is the only way to know your HIV status.
World Anti-AIDS Day 2018, encourages everyone to find out their HIV status. In Monaco, a new publicity campaign has been launched targeting:
persons living with HIV: have medical check-ups for your health!
people who do not know their status or who have taken a risk: get screened!
For any information, contact:
FIGHT AIDS MONACO: 97 70 67 97
www.fightaidsmonaco.com
Centre for Anonymous and Free Screening Monaco: 97 98 83 02
https://www.chpg.mc/portfolio/centre-de-depistage-anonyme-et-gratuit/
Better understand HIV, its syptoms, treatment, screening and prevention methods:
https://www.ameli.fr/alpes-maritimes/assure/sante/themes/vih